"Reclaim Your Power!"
A 21 Day Journey to Self-Empowerment
click below for all details and free videos about the program:
BOOKS – ACTIVATIONS – MEDITATIONS
"FROM THE LIGHTNESS OF THE HEART"
Paperback and Kindle version available at amazon.com:
https://www.amazon.com/author/claudiawenning
THE AUDIO BOOK
"FROM THE LIGHTNESS OF THE HEART"
available for immediate download here at $ 18.00!
"QUANTUM LEVEL TRANSFORMATION®, THE HANDBOOK"
Techniques and Meditations for Clarity, Harmony and Vital Balance.
Kindle and Paperback on www.amazon.com.
 #1 Bestseller in New Releases in its category
https://www.amazon.com/Claudia-Wenning/e/B00UKLSNZ8
Here is the presentation about the book:
ACTIVATIONS AND MEDITATIONS
ROSE FREQUENCY ACTIVATION™ MP3
This meditative MP3 is available for instant download. A relaxing transformational technique, which will instantly raise your well-being by quantum-leaps" as in: "wake up and smell the rose!" The rose has one of the highest vibration of all flowers. Listening to the activation will induce an elevated understanding about raising your energetic state.
(9.50 Minutes) Please do not listen while driving or operating machinery. For $18.00 you receive the download of ROSE FREQUENCY ACTIVATION™.
TREE FREQUENCY ACTIVATION™ MP3
A meditative, inspirational MP3 for instant download. Which tree is the one that speaks easily to you? An Oak Tree, Redwood, Aspen, Birch, Willow, Pine…This recording offers a transformational way to access the sensing of the energetic frequencies of a tree, especially for the one you like the most. The frequency activation will bring you back in touch with the vibrancy of trees as we are aware of and yet we forget easily. Just the conscious re-connection elevates you into another dimension of experiencing life.
The activation of those frequencies in your realm will energize and uplift your vibrational field.(8.59 Minutes) Please do not listen while driving or operating machinery. For $18.00 you receive the download of TREE FREQUENCY ACTIVATION.
"FILLING UP THE HEART SPACE" MP3
This is an MP3 audio which will assist you in regaining a sense of your inner self, of how your energy flows and how you can direct it to strengthen yourself.With this strength you are able to disconnect from issues that have been affecting you energetically without resolve. You will become conscious of the energetic being that you are, of your heart space and heart energy.
Please do not listen to this MP3 while operating machinery. The length of the audio is 9.04 minutes.      For $ 18.00 you receive the download of FILLING UP THE HEARTSPACE.
For all audio downloads use: http://paypal.me/ClaudiaWenning 
Please name the title/titles of your choice and receive it/them within 24 hours
ORGANIC REMEDIES
33 different Medicinal Remedies, handcrafted after traditional European recipes.
Herbal Tinctures, Salves, Flower Essences, Oils, Essential Oil Roll-ons, and my specialty:
Custom Herbal Formulas for Tisanes.
 The herbs are organically and biodynamically cultivated or wild crafted.
 Organic Remedies are shipped only in the continental US. For details email: claudia@claudiawenning.com
I suggest: don't get your supplements at large overpriced online sellers, but stay with reputable distributors and brands. At Wellevate, Fullscript and Microbiome Labs you get  discounts at 10 % or more off MSRP for your online supplement ordering, if you use the links below:
Wellevate Dispensary 
Fullscript Dispensary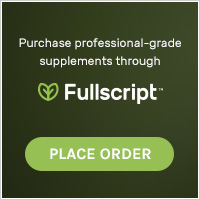 Microbiome Labs 
https://microbiomelabs.com/register/?ref=quantumlevelconsulting
For other companies, just email me for suggestions or links.
______
PRODUCT RECOMMENDATIONS
If you are interested in learning about Acupressure Self Care  click the link below:
https://acupressure.lpages.co/3videos2017sc/?orid=200680&opid=15
 "Vortex Water Revitalizer"
Below you see the internal design of the Whole House Standard Vortex Water Revitalizer 3/4′ diameter, in copper. All models have this design internally. This is how the life forming energetic process of vortex induced implosion is facilitated by the Vortex Water Revitalizer. Revitalized water efficiently transports nutrients to the body's cells and transports waste products and toxins out of the cells. Tests have shown the amount of dissolved oxygen in e.g. well water was increased by up to 25%. The Vortex Water Revitalizer  softens water, minimizing mineral and rust deposits in coffee makers, dishwashers and plumbing.
This water structuring device will help you to stay in Vital Balance.
For information click here: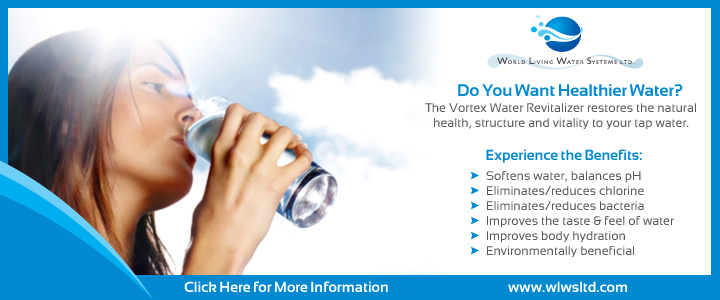 DISCLAIMER
Any information provided in writing, audio, group seminars and individual consultations (phone, internet or in person), is not intended to be a substitute for medical advice, diagnosis or treatment. Please consult your medical professional adviser for that. Claudia Wenning, PhD NM, is a Traditional Naturopath and Certified Functional Medicine Practitioner, not a medical Doctor, and does not diagnose or treat diseases, or prescribe medicine. The information, services and products offered are meant as lifestyle enhancement tools and not to be misunderstood as medical, psychological advice, diagnosis or treatment. She is not licensed to accept or bill health insurance companies. The material on this site is copyrighted (all rights reserved). No part of this website may be reproduced or transmitted by any means without the written permission of Claudia Wenning. Quantum Level Transformation®- QLT®and Quantum Level Health ™ are registered or trademarked. All photos are by Claudia Wenning, public domain or marked with name of owner. By exploring this website you agree to all the above.